Greg Glaser, J.D. is a vaccine rights attorney with a litigation and transactional law background. He is a graduate of UCLA and the University of San Francisco.  As a lawyer, he is committed to protecting the fundamental right of informed consent, and is devoted to helping doctors write medical exemptions to vaccination, in compliance with SB277.
Working with the Pandemic Response Project (PReP), Greg is the co-author of the Peaceful and Natural Dignity Act (PANDA), a proposed law to protect against forced medication during pandemics, and to promote a home-based quarantine solution under State law.
He lives in Copperopolis, California with his wife and daughter, and enjoys organic ranching, reading, writing, hiking, playing sports, and philosophy.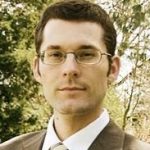 "Like most Americans, I just assumed vaccines were harmless. After my daughter's first round of injections, the experience forced me to open my eyes and actually research the matter. I found a suspicious list of vaccine ingredients, and an absolute certainty of widespread, under-reported vaccine injury across our population. Seeing my nephew suffer after the MMR vaccine also prompted me to research holistic ways to detox from vaccine injury."  – Greg Glaser, J.D.