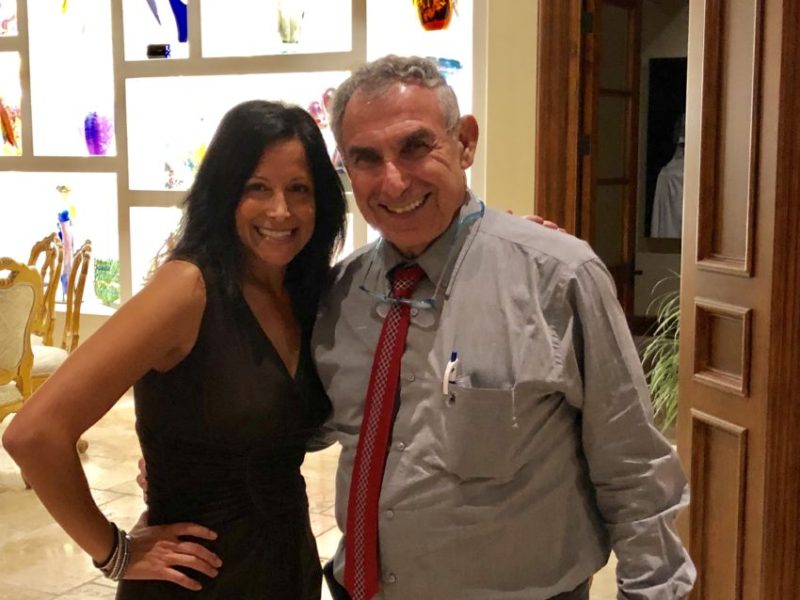 DR. YEHUDA SHOENFELD SPEAKS TO PIC PHYSICIANS
November 2017
Rancho Santa Fe, CA
In partnership with the Westriech Foundation, PIC hosted Professor Yehuda Shoenfeld to speak to our
physicians on The Mosaic of Autoimmunity—The Role of Adjuvants. Dr. Shoenfeld is one of the editors of the medical textbook, Vaccines and Autoimmunity (2015), and also founder and head of the Zabludowicz Center for Autoimmune Diseases at Sheba Medical Center, an affiliate of Sackler Faculty of Medicine, in Tel-Aviv, Israel. PIC expresses special gratitude to Ruth Westriech for hosting, and to Dr. Shoenfeld for his thought-provoking presentation.
Pictured: PIC Founder & President Dr. Shira Miller and Dr. Yehuda Shoenfeld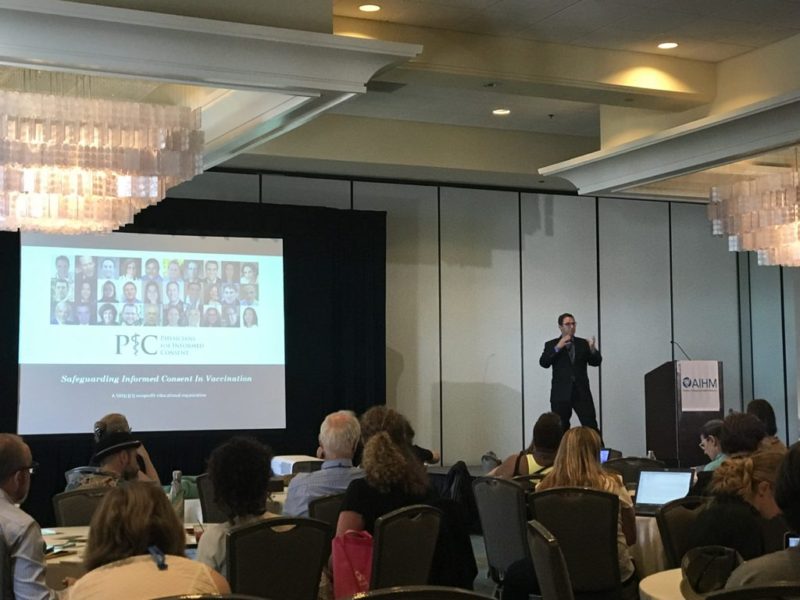 DR. BOB SEARS SPEAKS AT AIHM ANNUAL MEETING
October 2017
San Diego, CA
In partnership with the Westreich Foundation, PIC sponsored a lecture at the Academy of Integrative Health & Medicine Annual Meeting, on Vaccines & Integrative Medicine: How to Integrate Emerging Vaccine Research, Policies, and Controversies into Your Practice. This lecture was delivered by one of our Founding Members, Dr. Bob Sears. The event was well-attended, informative, and lively, and PIC expresses its gratitude to Dr. Sears for donating his time to speak at this event.
Pictured: PIC Founding Member Dr. Bob Sears
PIC HOSTS INAUGURAL MEETING & LUNCHEON
March 2017
Costa Mesa, CA
Physicians, scientists, legislators, and parents convened in Costa Mesa, California, on March 12, 2017, for Southern California's largest vaccine safety conference, the Inaugural Meeting & Luncheon hosted by Physicians for Informed Consent.