Directors, Advisors, & Founding Members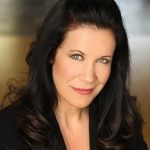 Lisa Eden, M.M.
Outreach Director
California
Lisa Eden is a Grammy Award winning opera singer, who has appeared in opera houses and concert halls across the United States and …
Click here for full bio.
Tawny Buettner, R.N.
Programs Director
California
Tawny Buettner earned her BA in psychology at Point Loma Nazarene University and went on to become a Registered Nurse (RN) after attending …
Click here for full bio.
Our leadership team is not compensated whatsoever. We are all volunteers.
Your contributions go directly to help us accomplish our mission.