Directors, Advisors, & Founding Members
Ilona French, B.A.
Education Director
California
Tawny Buettner, R.N.
Programs Director
California
Tawny Buettner earned her BA in psychology at Point Loma Nazarene University and went on to become a Registered Nurse (RN) after attending …
Click here for full bio.
Our leadership team is not compensated whatsoever. We are all volunteers.
Your contributions go directly to help us accomplish our mission.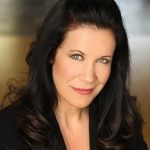 Lisa Eden, M.M.
Outreach Ambassador
California
Lisa Eden is a Grammy Award winning opera singer, who has appeared in opera houses and concert halls across the United States and Europe. She earned both a Bachelor of Music degree in Vocal Performance and a …
Click here for full bio.