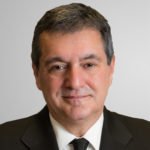 Mr. Simon has been engaged in the practice of law with a focus on litigation and trial work in courts of various jurisdictions and states since 1989. Mr. Simon represented and still represents clients in cases country wide. Between 1989 and 1992 Mr. Simon worked as an attorney in New York City medium and small size boutique firms doing complex commercial litigation. Between 1992 and 1994 Mr. Simon worked as head trial in house attorney for one of the largest real estate holding companies in New York City, the Estate of Sol Goldman. By 1994 Mr. Simon went into private practice with focus on emergency litigation including restraining orders, injunctions and attachments in complex cases involving large commercial disputes.
By the end 1990's Mr. Simon's practice shifted its focus towards the representation of health care practitioners and health care entities regarding various issues. Those issues included defending practitioners in civil law suits brought by various insurance companies on alleged fraud grounds and addressing the disciplinary ramifications associated with the litigation. The scope of the practice also shifted its focus to the representation of alternative, holistic and complementary medicine and dentistry practitioners and entities against state officials with respect to various disciplinary and regulatory issues. Representation now includes preventive measures such as audits and compliance, practice structure and billing compliance as well as preliminary dispute handling vis a vis patients and state officials. Representation further entails handling of all stages of disciplinary proceedings from inception through court challenges, litigation and conclusion. Mr. Simon's forte and "trademark" litigation focuses on civil prosecutions of state officials and agencies in state and federal courts. Those prosecutions are specifically designed to and aimed at stopping ad hoc administrative disciplinary proceedings against health care practitioners. The litigation is accompanied by emergency applications for injunctions and restraining orders suspending and/or staying administrative actions. Services also include negotiation and completion of consent orders, supervision of implementation of the consent orders and post administrative action litigation, if such is necessary. The unique legal approach to the industry's particular disciplinary plagues are designed to save the practitioner's license, livelihood and practice while preserving the practitioner's reputation and integrity in the medical community as a whole as well as in the patient community. Preliminary meetings with prosecutors, post or mid litigation negotiation and preparation of consent orders on terms advantageous to the health care practitioner and avoidance of further prosecutions in other states where the practitioner holds a license are only some of the preventive measures offered by Mr. Simon's practice.
Mr. Simon also focuses on emergency court interventions in the event of administrative raids and confiscations and administrative summary suspensions. Praised by both judges and opposing attorneys including various Assistant Attorneys General, Mr. Simon enjoys an excellent and solid reputation in the legal community in various jurisdictions. Mr. Simon holds licenses to practice law in New York, Connecticut and Georgia. He represented and continues to represent individuals in jurisdictions country wide while being admitted pro hac vice under the auspices of local counsel.