1. WHAT IS PERTUSSIS?
Pertussis is a bacterial infection.
Pertussis symptoms include an initial phase of symptoms similar to a common cold (runny nose, sneezing, low-grade fever, and a mild cough).1 After 1–2 weeks, some cases develop bursts of numerous rapid coughs usually accompanied by a high-pitched whoop.2
Infected adolescents and adults typically have milder symptoms than infants and young children.2
About 82% of pertussis infections are benign and not reported to public health departments.3
Before the pertussis mass vaccination program was introduced, nearly all pertussis cases occurred in children of age 9 or younger.4
In rare situations, pertussis can be fatal. Most fatal cases of pertussis occur during infancy, before age 1.5

2. WHAT ARE THE RISKS?
In the modern era, it is rare to contract a fatal case of pertussis in the United States. Between 1900 and 1945, before widespread use of the pertussis vaccine began, the mortality rate of pertussis dropped from 16.1 per 100,000 to 1.3 per 100,000 in the population, due to advancements in living conditions, nutrition, and health care — a 92% decline (Fig. 1).6
Research studies estimate that, in the absence of mass vaccination, the risk of an infant younger than age 1 contracting a fatal case of pertussis in the U.S. in the 21st century is about 1 in 46,000 or 0.002%.7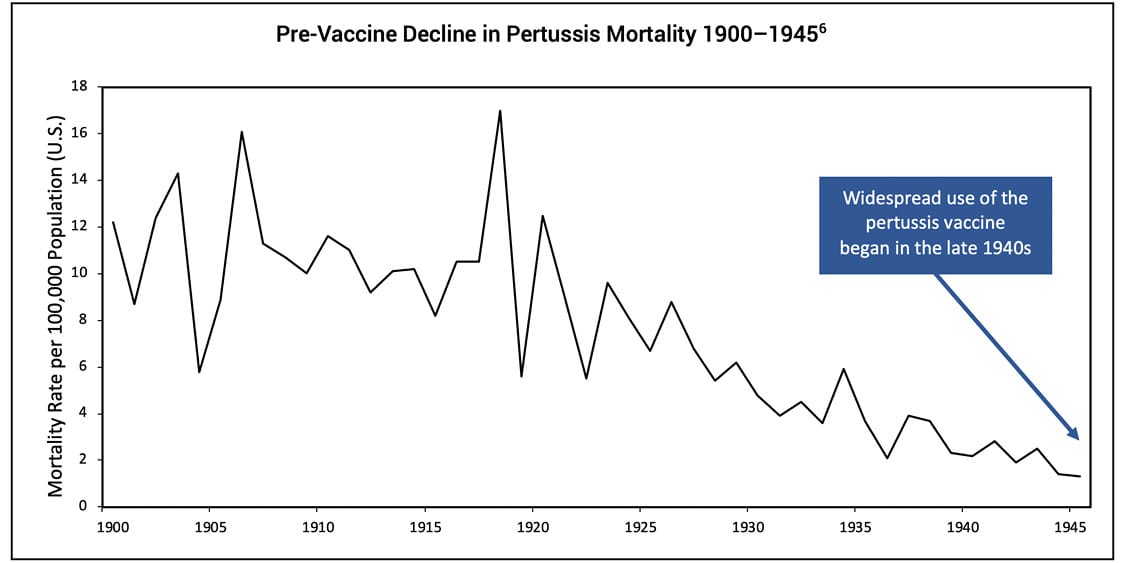 Figure 1: The pertussis death rate declined by 92% from 1900 to 1945, before widespread use of the pertussis vaccine in the late 1940s.
3. WHAT TREATMENTS ARE AVAILABLE?
Because pertussis resolves on its own in most cases, usually only supportive care is necessary. Treatment options include the following:
Rest
Hydration
Antibiotics — options include azithromycin, clarithromycin, erythromycin, and trimethoprim-sulfamethoxasole2

4. WHAT ABOUT THE PERTUSSIS VACCINE?
Widespread use of the pertussis vaccine in the U.S. began in the late 1940s, and the pertussis vaccine was combined with diphtheria and tetanus toxoids (vaccines) as DTP in 1948. It has significantly reduced the incidence of reported (i.e., noticeable) cases of pertussis infections; however, a U.S. Food and Drug Administration (FDA) study indicates that the vaccine does not prevent asymptomatic infection or transmission.8,9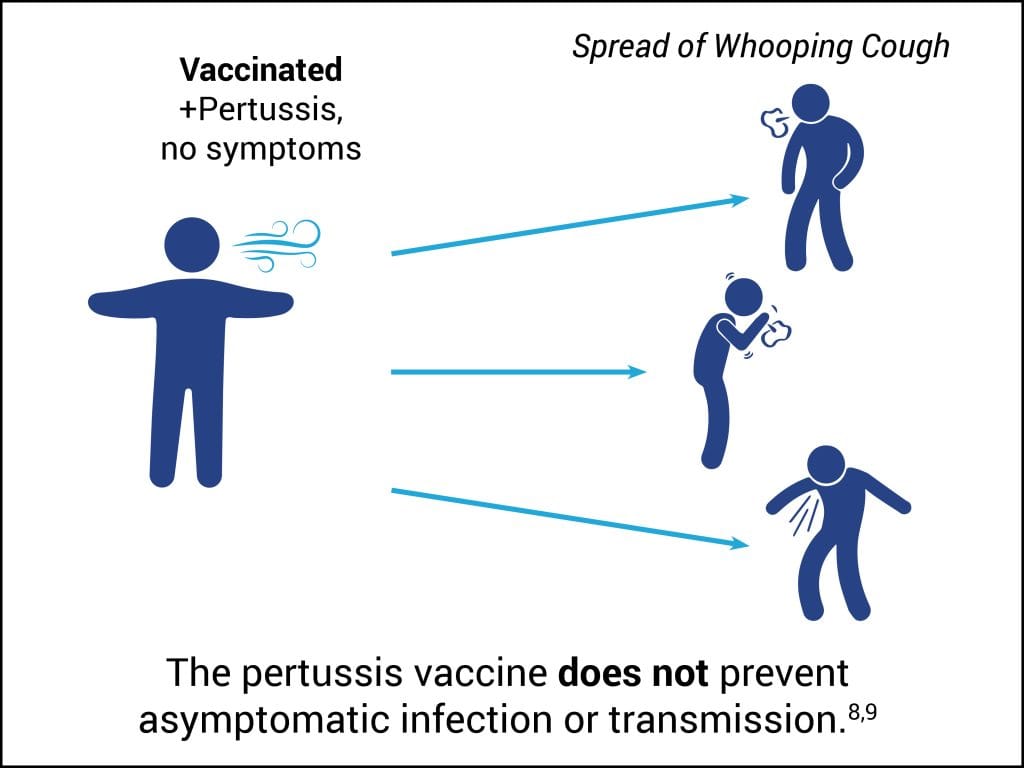 The manufacturer's package insert contains information about vaccine ingredients, adverse reactions, and vaccine evaluations. For example, the pertussis vaccine "has not been evaluated for carcinogenic or mutagenic potential or impairment of fertility."10 Furthermore, the risk of permanent injury or death from the pertussis vaccine has not been proven to be less than that of pertussis (Fig. 2).11

Figure 2: This graph shows the pertussis death rate in the absence of mass vaccination and compares it to the leading causes of death in children under age 10 today. Hence, in the absence of mass vaccination, the pertussis death rate per 100,000 is 0.31 for children under age 10. In 2015, the death rate per 100,000 for homicide was 1.3, followed by cancer (2.0), SIDS (3.9), unintentional injury (8.2), and congenital anomalies (13.6). The rate of death or permanent injury from the pertussis vaccine is unknown because the research studies available are not able to measure it with sufficient accuracy.