Dr. Jane Orient has served as the Executive Director of the Association of American Physicians and Surgeons (AAPS) since 1989, and has been in solo practice in general internal medicine since 1981. She is a clinical lecturer in medicine at the University of Arizona College of Medicine. She received her undergraduate degrees in chemistry and mathematics from the University of Arizona, and her M.D. from Columbia University College of Physicians and Surgeons. She is the author of Sapira's Art and Science of Bedside Diagnosis; the fourth edition of which was published by Lippincott, Williams & Wilkins, in 2009. She also authored Your Doctor Is Not In: Healthy Skepticism about National Health Care, published by Crown.
Dr. Orient has appeared on some of the largest TV and Radio Networks in the country and her op-eds have been printed in hundreds of local and national newspapers, magazines, internet, followed on major blogs and covered in the Wall Street Journal and The New York Times.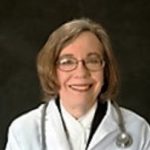 "I heard Michael Belkin tell how he lost his baby girl Lyla Rose after the hepatitis B vaccine, and I wondered. I then experienced the stonewalling and arrogant condescension of the "experts" when I simply asked for references to safety studies of the hepatitis B vaccine in newborns, and I was shocked." – Jane Orient, M.D.
In 2000, AAPS released a press release which announced the physician group's resolution for a moratorium on all government mandated vaccines.