Founder/President
Dr. Shira Miller is the Founder and Medical Director of The Integrative Center for Health & Wellness in Newport Beach, CA, and is board-certified in integrative medicine. Her initial board certification in 2006 was in internal medicine, but subsequently she expanded into integrative medicine, with a focus on menopause, hormone replacement therapy for men and women, and concierge medicine. Dr. Miller has worked as an Emergency Medical Technician (EMT) for an ambulance service and the UCSD Hyperbaric Chamber, as a clinical research consultant at Children's Hospital Oakland Research Institute, as an urgent care physician at the VA Oakland Outpatient Clinic, and as an integrative physician at San Francisco Preventive Medical Group, Cenegenics, and the Hall Center. Dr. Miller earned a double major at the University of California, San Diego (UCSD): a B.A. in Philosophy and a B.S. in Biochemistry and Cell Biology; and also she played on the UCSD Women's Water Polo Team and the UCSD Women's Ultimate Frisbee Team. She then went on to earn an M.S. in Biological and Physical Sciences from Touro College, NY, and her M.D. from the Technion – Israel Institute of Technology, in Haifa, Israel. She completed her residency in Internal Medicine/Primary Care at Highland Hospital, a county hospital in Oakland, CA.
Dr. Miller has been a supporter of Americans for Free Choice in Medicine since 1995, and of the Association of American Physicians and Surgeons since 2006. In 2005, she became a member of the American College for Advancement in Medicine (ACAM), and was on its Board of Directors from 2009-2013. Also, in 2009, she was Chairperson of ACAM's Student and Resident Program. Between 2011-2014, Dr. Miller volunteered on the membership committee of the National Association of Women Business Owners, Los Angeles (NAWBO-LA). In 2015, she founded Physicians for Informed Consent, and since then has been its president and executive director (volunteer positions).
Dr. Shira Miller is a perennial Top Doctor in Concierge Medicine.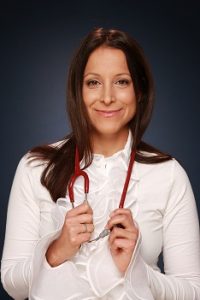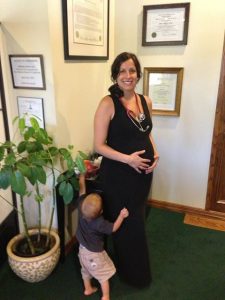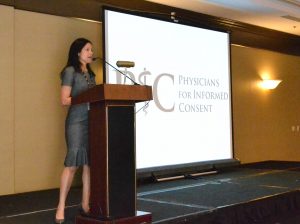 Founder's Story
"On June 30, 2015, I was blindsided when California SB277 was signed into law. The law removed the personal belief and religious exemptions to vaccination for both private and public school attendance, and since (after hundreds of hours of research) I did not follow the SB277 list of mandatory vaccines for my children…I was shocked and devastated. While I was busy taking care of my patients and raising my young children, legislators voted away my ability to protect my children, voted away my fundamental right. I don't think parents should ever be bullied or coerced to vaccinate (or medicate) their children against their own judgement. As both a mom and a physician, I felt compelled to raise awareness about this issue and educate the public, so I called upon a team of doctors, scientists, and attorneys, and Physicians for Informed Consent was born.

My work for PIC is dedicated to all the parents and legal guardians in California who lost their parental rights on June 30, 2015, when SB277 was signed into law and removed the personal belief and religious exemptions to childhood vaccination for both private and public school."
– Dr. Shira Miller